Company Profile
A group of visionaries, highly motivated people with a self-commitment of re-defining the comfort, luxury and lifestyle of the society, started a mission of Krafting The World, by formulating a group and accordingly naming it " KW Group " and ever since its inception, KW group in true sense to its name, has been Krafting The World selflessly.
As KW group, we visualize our self as highly aspirant, dynamic, energetic, professional force, eager to scale up the standard of the living of the society "well beyond the imagination of even best of the prevailing market standards….., thus taking the world at our strides.
We conceive life style scripts, as we believe in the customer satisfaction rather than offering a flat/unit and then with continual passion & effort, translate the script in to a revolutionary concept, which facilitates us to develop unmatched master piece facility for the complete lifestyle of all our customers associates and stakeholders , thereby taking passion, project and performance to a level where work starts speaking about our self, rather we talking about our work.
Come and listen this language of performance and luxury at any of our residential or commercial projects ………… new benchmark in the real estate sector for the market to follow.
Definitely "A Dream Legacy for the Progeny".
History
KW Group was established in the year 1999 with a vision to be a benchmark for all the players in the Real estate industry. KW Group was established with a lofty ideal of 'Krafting the World.'
With this noble vision, young Engineering graduate Mr.Pankaj Kumar Jain started his journey. With minimal capital and loads of confidence, dedication and zeal. Today Mr. Jain comes across as a true entrepreneur.
Under the leadership of Mr. Jain (Director) KW Group is surging forward to reach new heights. Mrs.Savita Kesarwani as Director of the group contributed equally in the growth of the company.
The group started with the construction of Group Housing projects in Delhi & NCR and soon graduated to high rise residential and commercial complexes. On its way to 20 years of phenomenal journey, the company has won accolades and awards from various industries, agencies and state government for quality of construction and timely delivery of projects to customers.

Vision Mission
To revolutionize the entire real estate sector by creating a new market standard, with new benchmark projects for "Transforming the lifestyle" of the society, that makes India pride and world's Envy. 

To change the global perception about India's real estate market by evolving KW Group as a brand image of India's real estate sector.
We strongly believe and acknowledge the India's talent and contribution in transforming the world real estate sector to its present status and visualize that it is just a matter of initiation, before we start developing and delivering the project which can give competitive challenge to the world's most renowned master pieces & Skyscrapers.
To create a new residential segment of affordable luxury in the real estate market. 
To strive for an everlasting cordial relation with all our associates, customers, employees and all stake holders by considering them as equal partners in mutual growth and adding a new dimension in professionalism by super transparency, fairness and mutual respect in all our dealings.
To add positive and memorable experiences to the people we serve, by continuous innovation in product design and processes with integrity and transparency in order to bring ever lasting continual positive transformation in their lifestyle.
Values
CHANGE AND INNOVATION "Ideas before Results": we believe in embracing changes to stimulate creativity and ingenuity that is central to bring new product and services.
CUSTOMER CENTRICITY: we strive to add value and inspire our customer as we recognize that they come to us by choice.
INTEGRITY: we uphold the highest standard of integrity in all our actions.
COLLABORATION: "Work As one" we harness difference and interdependencies to unlash the power of one.
EFFICIENCY AND EXCELLENCE: we focus on results acts with ambition of operationally competitive.
RESPONSIBILITY: we are willing to take responsibility of our actions and their impact.
Leadership Team
Mrs. Savita Kesarwani

Director
She has not just lead by example and experience of many years, but as an industry stalwart she has achieved, what it takes to be always ahead of the curve.
Her mantra for success has always been innovation, speed and execution that gets highly reflected in her work culture and her team development. Her charismatic personality motivates the team to scale newer heights.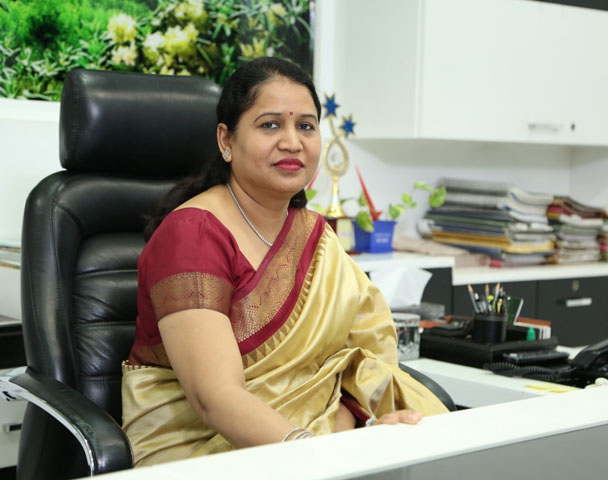 It is the perfect form and metaphor of her personality, Mrs. Savita Kesarwani as a Director has not just lead by the example and experience of many years, but as an industry stalwart she has achieved, what it takes to be up at that ladder having a exemplary personality and thought process one would imagine her to an idle for visioning the things in a unique way.
Her mantra towards organization has always stood by Innovation, speed and execution that gets highly reflected in her work culture and her team development. Her charismatic personality motivates the team to scale the height beyond limitation in line with the company motto "Transforming Lifestyle".
Mr. Pankaj Jain has virtually revolutionized the real estate industry in the NCR. A visionary, a qualified Engineer an IIM Alumnus with Exemplary Academic record, his first spark of recognition in the Real estate business came into the picture with the inception of KW Group. Since then he has scripted various marvelous wonders of architecture and design, in the form of numerous projects. Each of these projects have become a style statement of his unmatched wisdom, vision, and personality. Under his able leadership, the group has scaled many heights.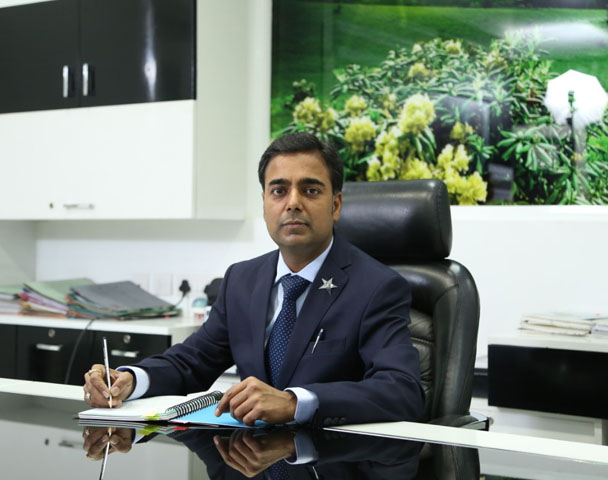 Today, the name "KW" evokes trust, confidence, transparency, and professionalism among the fraternity, customers, associates and stakeholders. Mr. Pankaj Jain is a business leader with a combination of qualities like sharp business acumen, concerned citizen with social awareness, an Industry leader with up to date knowledge, and above all, ensuring that the company gives ultimate value for money to every customer for transforming their lifestyle.
DEDICATED TEAM
Ultimately it is the people who are the real strength behind any organization, since behind each machine there is a man who run it. The driving force at the KW group is its Skilled and result-driven workforce. Our Stalwarts are the high professional and master of their own field.
Laying utmost importance on our human resource and an emphasis on grand thinking,everyone at KW Group sets their goal to coincide with the overall mission and vision of the company – this help us great deal in becoming an enviable team
Directors Message
 As you all know that, KW Group is a name of mission. A mission of Krafting The World, selflessly started by a group of highly motivated visionaries having a self-commitment of re-defining the comfort, luxury and lifestyle of the society.
Over the years, this mission has consolidated itself and formulated into a well-structured organisation Known as KW Group today. During our journey since inception we have achieved many milestones. Today, looking back on the journey path, I can visualise those glittering milestones in form of various unmatched masterpiece & glorious projects. Trust me, some of them are more glorious even than the glory of illusion. Moreover, my past projects are the reaffirmation of my believe that over a period, your selfless efforts start defining your personality and start speaking about yourself.
Trust me throughout this journey your unconditional faith, trust & support towards the group has been the biggest motivating factor, it was your trust in us, that has translated KW Group in becoming the synonymous of transparency, honesty and costumer centricity. Your faith has elevated us in becoming one among the most trusted real estate developers in the region. I am obliged for all your trust and I humbly acknowledge that you trust is the biggest asset of  my treasury , I further assure you that I do understand than maintaining and enhancing this trust is the biggest responsibility on me and I will go to any extent and will do any thing possible under the sun to keep this trust intact. 
Once again I thank you all for all your support and I am confident about the continuity and further enhancement of this support from your end in future too.